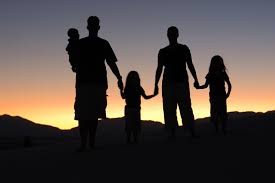 Do you have a loved one struggling with addiction?
Do you find yourself up at night worrying about your loved one's safety?
Have you run out of time, energy and ideas?
The Family Matters Program will help you take your family from:
Chaos to Calm
Confusion to Clarity
Anxious reactions to loving responses
The Family Matters Program will teach you:
- how to respond more effectively to the challenges of your loved one's addiction
- how to think clearly and respond based on your values and on clear principles
- how to stop letting addiction run your life
The average cost of rehab is $15,000 - $30,000. Even with insurance coverage, that is quite an investment of time, money and energy. We're certain that this program, which is about 10% of that cost and is designed to support the process of recovery by helping one or more motivated family members change the way the family itself functions. Think of a tree that has a disease. Imagine that the tree is transplanted to another area and begins to grow and thrive. The tree is then replanted in the same place and begins to whither. It would make sense to change the environment - the soil, the nutrients, etc. This is similar to what changing the family system will do for you.
You are not to blame! You didn't cause the addiction and you can't cure it. But you can do something to create an environment that encourages and supports recovery! Usually these changes are subtle but powerful. We will teach you new ways of thinking about family relationships and help you build a relationship toolbox so that you'll be able to successfully overcome challenges in the future.
The Bronze level Family Matters program provides:
- daily readings and presentations addressing the multiple issues you are facing
- access to our Family Matters Facebook community to allow you to share this journey with others
- a downloadable workbook of materials that you can use in the course and refer to later
- access to course content and materials
The Silver level provides:

All of the above plus weekly live Consultation Groups facilitated by your instructors
The Gold level provides:

All of the above plus weekly 1-hour Individual consultations with one of the instructors.
Plus, once you are enrolled you will be able to access this course at a time that fits your schedule! That means you can also take a refresher whenever you'd like. You can review some or all of the modules. We want to be a resource to you in your process toward creating a better life for yourself and your loved ones.