How to get the most out of this course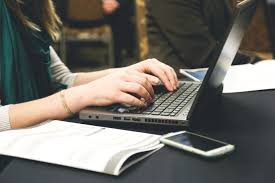 How to get the most out of this course

This course was created to assist you in changing how you navigate family relationships. You will do this by:
1. learning about the way your family has functioned over several generations;
2. learning how the emotional patterns in your family are replicated; and
3. learning what you can do to change your part in those patterns that are not working for you or your loved ones.
In addition, we will be exploring the philosophy of Alcoholics Anonymous, Al-Anon and the 12-step approach because we believe that the ideas that have worked for thousands of individuals over the past 70+ years, will also work for you. The changes you will be making will require the active support of others who are traveling the same pathway. We believe that these challenges also require recourse to a Higher Power, or, as AA would put it, the God of your understanding. You did not choose this journey but it is one that you must travel nonetheless. By placing your life in the context of something larger than yourself, you will be better able to face whatever lies ahead.
This course is divided into 6 modules that focus on both of these avenues of change: the family system and the 12-step approach.
We are giving you a lot of information and each module is designed to build on the one before. You will be able to see the next week's curriculum once you have completed your first week. This is to assist you in focusing on one week at a time. It's natural to want to try to speed through learning something especially when you are anxious about the outcome. Research has clearly shown, however, that learning comes through a combination of time, application and repetition of new behaviors. We want to help you change your life for the better - not just during the time you are taking this course but for a lifetime. Here are some suggestions for getting the most out of this course
Read or watch each module in order. If you do not understand a concept, view that section again.

Take notes in your journal. Highlight important points.

Purchase the suggested books. Read and work through them along with the materials in this course.

At the end of each module you will find exercises designed for you to apply the concepts to your daily life. Don't skip this step! You will not see a change in yourself and your family if you don't change your part in the system.

Participate on the Family Matters Facebook community. Ask questions! Explore ideas! This will reinforce the learning you are receiving in this course. Here is the link to our page https://www.facebook.com/groups/140550466627618/
Our goal is that by the end of the course you should see some positive changes in yourself and your family system. You should see a decrease in anxiety and conflict and an increase in clear communication. In other words, you should be able to see that if you continue on the path you have begun in taking this course and applying these concepts, your life and the life of your family will be better than you had imagined!